FEMALE
Nickname

CA Blackberry's My Little Pony

Date of Birth

May 13, 2020

Mother

GCH CA Blackberry's TB Tesla 4*M

Father

Urban Acres TB Bow Tie *B

ADGA

N002117776
CA Blackberry's My Little Pony
Breed: Nubian
Date of Birth: 05-13-20
G6S Normal by Testing
Pictures courtesy of CA Blackberry Herd.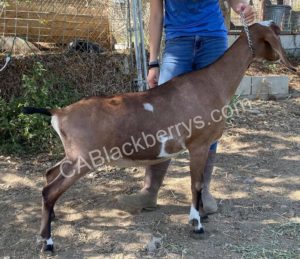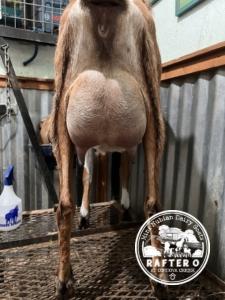 Pony joined our farm from CA Blackberry Herd in California.  We are excited to have both her and Creme to infuse some excellent Nubian genetics into our Mini Nubian herd.  Pony doubles down on the outstanding Troubadour.   Also, I had a huge collection of the My Little Pony dolls when I was growing up, so it is only fitting that Pony join our herd! Her first freshening udder looked fantastic, and we are excited to see her future freshenings.  
We have retained her 2022 doeling, Sue.  She is Pony's little mini-me but polled!  Sue did very well in her first MDGA Live Show at the Texas Mini Milkers Texas Two-Step in Boerne on May 6, 2023.  She won Reserve Grand Champion in Ring 1 and Grand Champion in Ring 2!  
Kidding History
Pony Kids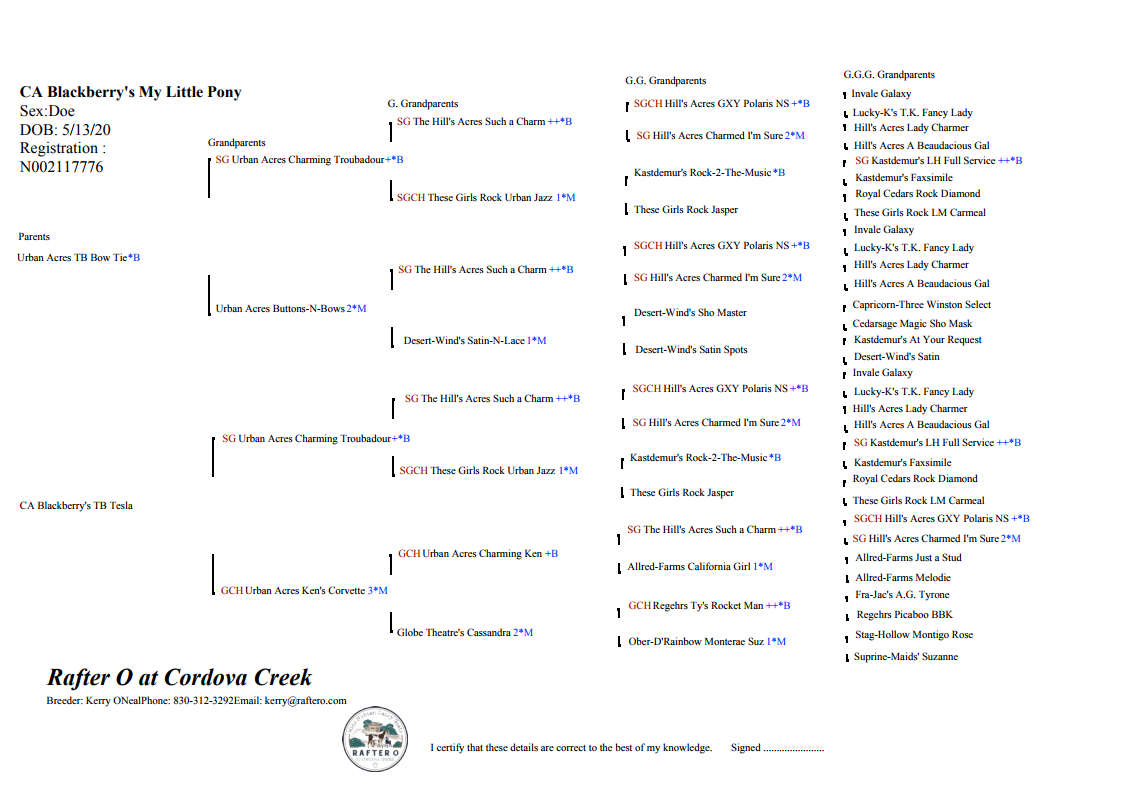 Pony Pedigree Photos
Health & Screenings
CAE, CL, Johne's - Negative

CAE, CL, Johnes, Q-fever, Brucellosis - Negative