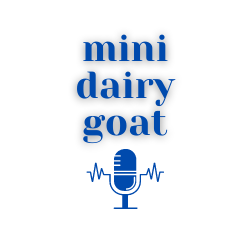 The Mini Dairy Goat Podcast – all things miniature dairy goat. Not too big…not too small…just right! Join host Kerry O'Neal as she and her guests guide you through the enchanting and addicting world of mini dairy goats.
While there are several great goat podcasts….this one will be all about the Mini Dairy Goats! We will discuss what is a mini dairy goat, the history of mini dairy goats, registries, breeds, shows, and many other goat topics.
This will be an educational platform for those new to goats and those with many, many years of experience. Have an idea on a topic you'd like to hear? Want to be a guest?  Drop us a message!
We publish as often as we can!