FEMALE
Nickname

Rafter O Lindheimer Senna

Date of Birth

Feb 21, 2022

Mother

CA Blackberry's Creme Brulee

Father

Rite Choice Memphis Blue *B

MDGA

XN16353P
Rafter O Lindheimer Senna
Breed: Mini Nubian 1st Gen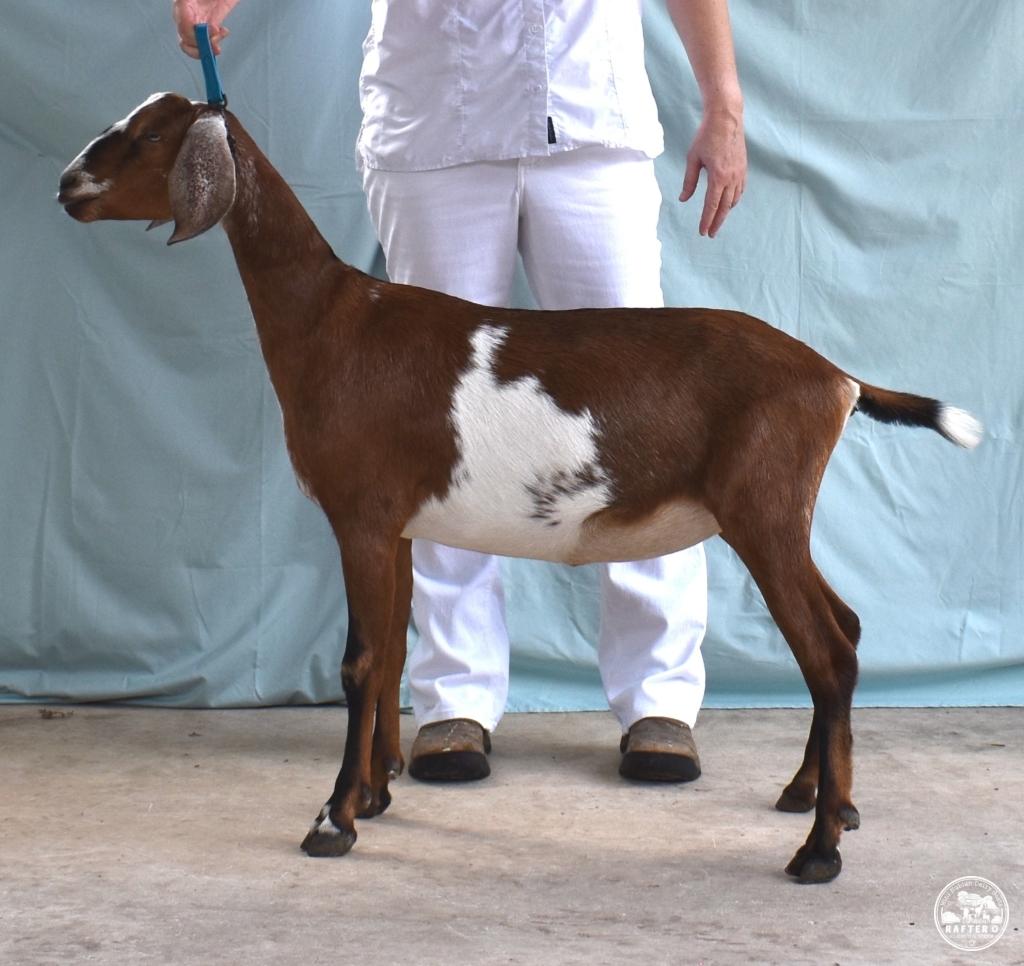 Date of Birth: 02-21-22
PERCENTAGE: 77.86% NUBIAN / 22.14% NIGERIAN
POLLED, BLUE-EYES.
G6S Normal by Parentage
Senna is a beautiful polled doe with blue eyes.  Her dam, Creme joined us from the CA Blackberry herd in Southern California.  She is heavily line bred emphasizing the outstanding genetics from Urban Acres including SG Urban Acres Charming Troubadour +*B.  Her udder looks fantastic, and we are excited to see her genetic infusion into our Mini Nubian herd.
Senna's sire is Memphis Blue.   He has the whole package – polled, blue eyes, milk star, and a moon spot!   Memphis Blue joined us from Rite Choice Dairy in Florida.  He has brought in some new milk lines from Irm's Girl.  His kids are fantastic.  They all have great width and excellent conformation. 
Senna won Reserve Grand Champion Junior Doe at the Memorial Classic in Brenham on May 27, 2023!
Senna will be bred for Spring 2024 kids!
Name Origin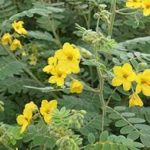 Lindheimer Senna is a bushy perennial, 3-6 ft. high. Its yellow, 1 1/2 in. flowers are borne in terminal or upper axillary, spike-like racemes. The 5 oval petals are crimped at the edges. The compound leaves have 4-8 pairs of leaflets that are oval, sometimes pointed, and covered with soft hairs and are arranged spirally around the stems.  This plant is effective in a wildflower garden as either a specimen or background plant. The seeds provide an important source of food for birds.
This species is named after Ferdinand Jacob Lindheimer (1801-1879) who is often called the Father of Texas Botany because of his work as the first permanent-resident plant collector in Texas. In 1834 Lindheimer immigrated to the United States as a political refugee. He spent from 1843-1852 collecting specimens in Texas. In 1844 he settled in New Braunfels, Texas, and was granted land on the banks of the Comal River, where he continued his plant collecting and attempted to establish a botanical garden. He shared his findings with many others who shared his interest in botany, including Ferdinand von Roemer and Adolph Scheele. Lindheimer is credited with the discovery of several hundred plant species. In addition, his name is used to designate forty-eight species and subspecies of plants. He is buried in New Braunfels. His house, on Comal Street in New Braunfels, is now a museum.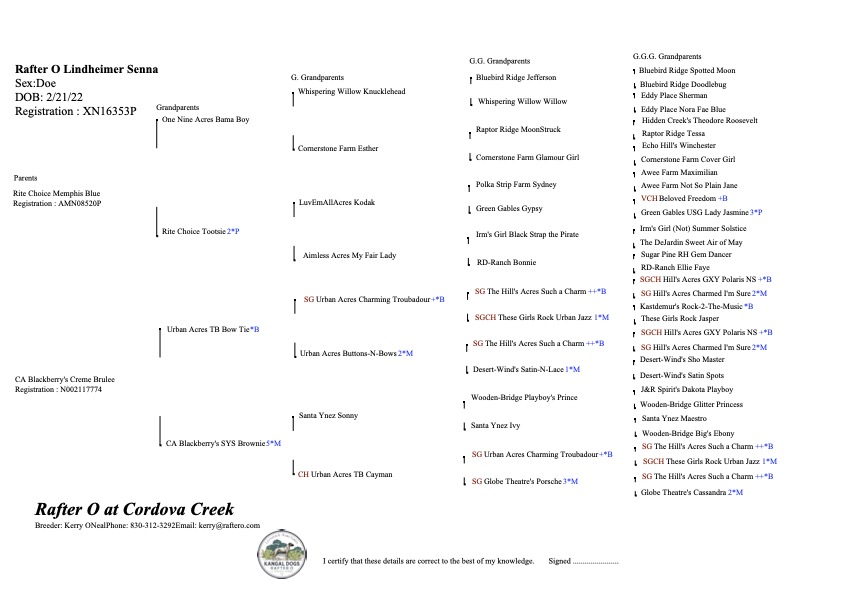 Senna Pedigree Photos
Health & Screenings
CAE, CL, Johne's - Negative

G6S Normal by Parentage
Achievements & Titles
Reserve Grand Champion - Mini Nubian Junior Doe

Memorial Classic
May 2023
Peter Snyder