MALE
Nickname

Rafter O Little Blue Heron

Date of Birth

Mar 19, 2020

Mother

RiverGrace KL Ruby Tuesday

Father

One Nine Acres Blue Indigo
Rafter O Little Blue Heron
Breed: Mini Nubian 1st Gen
Date of Birth: 03-19-20
Percentage: 77.72% Nubian / 22.28% Nigerian
Polled – Blue Eyes – Moonspots
G6S Normal by Parentage
FOR SALE (see price on Available page)
HERE HE IS!!!  Your UNICORN!  Polled, blue-eyes, moonspots, milk!  Little Blue Heron has it all!  
Little Blue is a very nice POLLED, BLUE-EYED buckling with lots of flashy colors and spots…plus MILK behind him!  He is out of Ruby's quadruplets.  He's the runt of the litter, but he is growing strong fast!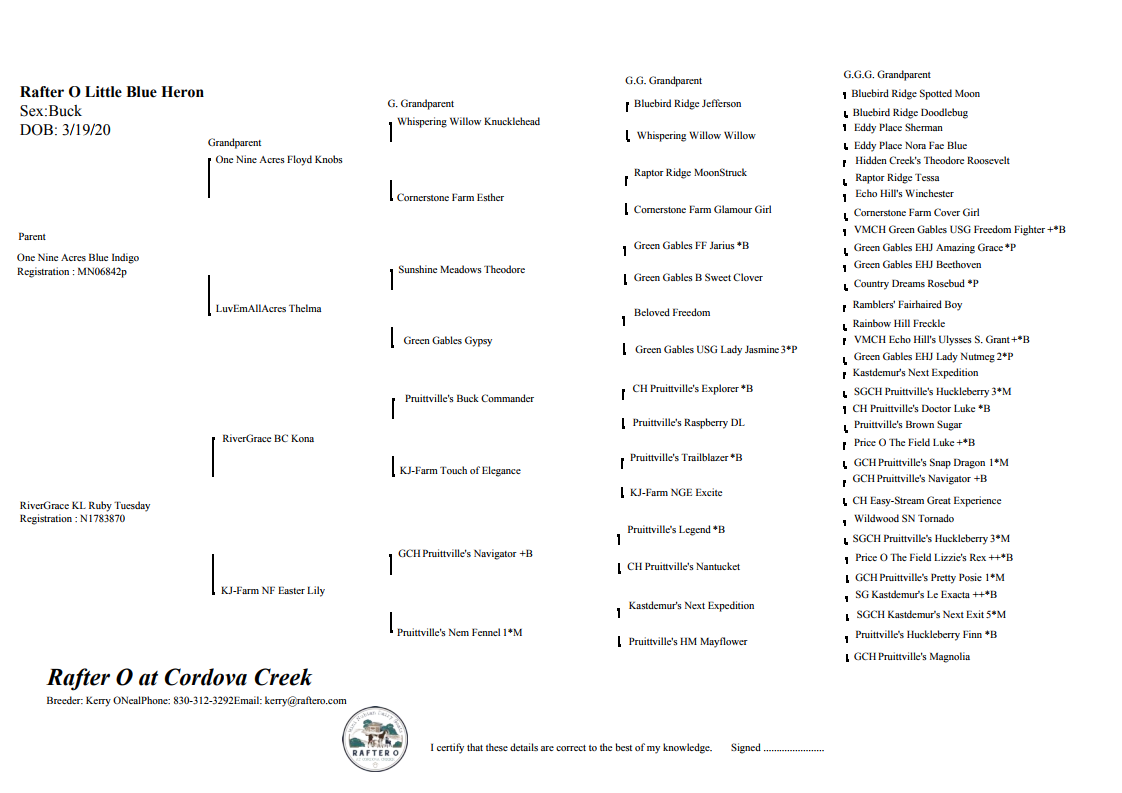 Little Blue will infuse great Nubian genetics into your herd!  Click on his pedigree below for more info on his lineage!