FEMALE
Nickname

Rafter O Lightning Sprite

Date of Birth

Jun 07, 2022

Mother

Blackberry's BV Snow Drop Obsidian

Father

Blackberry's BQ Frozen Tundra *B

MDGA

MN16806
Rafter O Lightning Sprite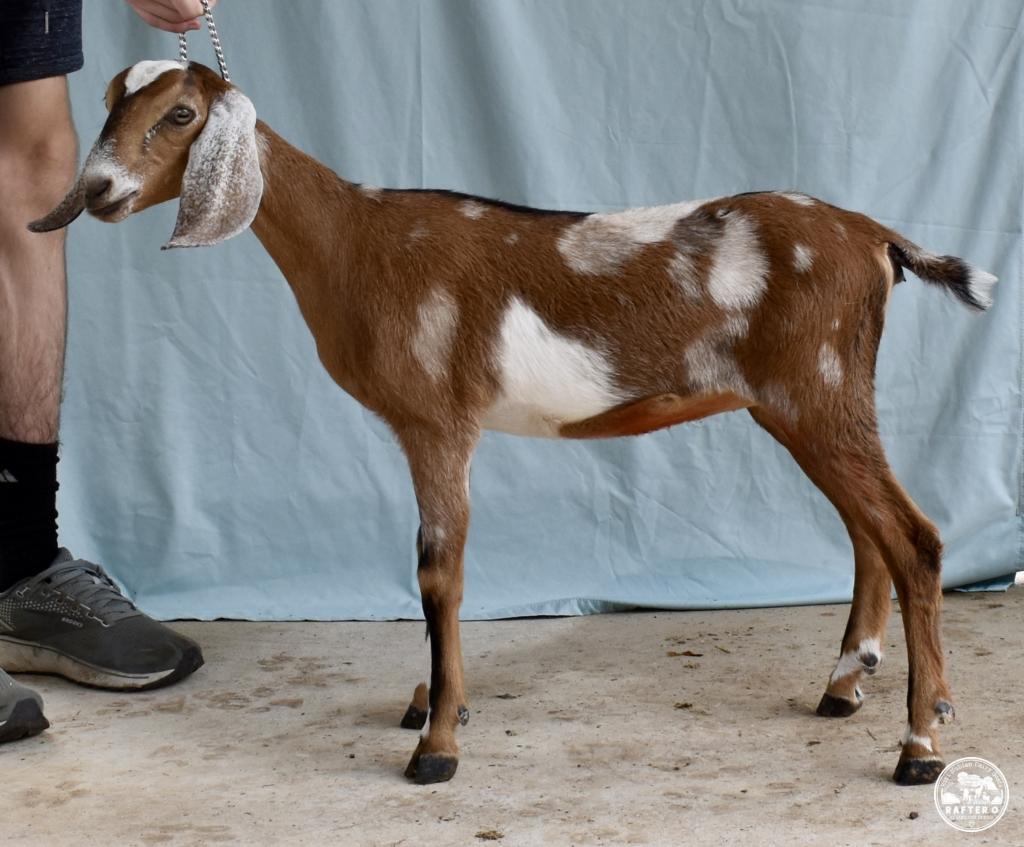 GENERATION: PUREBRED 6TH
PERCENTAGE: 62.76% NUBIAN / 37.24% NIGERIAN
MOONSPOTS.
G6S Normal by Parentage.
Sprite is the result of two of our most outstanding Mini Nubians, Snow and Tundra.  She is very feminine and has great conformation, plus she's super cute with all those spots!  Sprite will definitely have a big milk bucket to fill…expectations are high with this little beauty.
Her dam, Snow Drop, has a powerhouse pedigree filled with champions and milk!  Snow is maturing very nicely!  She took Grand Champion Junior Mini Nubian Doe at the Hill Country Mini Milker Texas Two-Step on May 15, 2021, under Judge Lorelei Hallock.  Snow was in the Championship Lineup for the Summer 2021 MDGA Virtual Show!  Snow's FF udder is fantastic!
Her sire, Tundra, is our spectacular buck from out West.  He brings in a powerhouse pedigree of champs and milk stars. He's got great conformation, and should only improve these kids!  We specifically brought him in to breed to our polled does since he is horned and disbudded – but we are using him on several girls this year.  Tundra won Reserve Grand Champion Mini Nubian Buckling in the Fall 2020 MDGA Virtual Show!  Tundra also has his *B – milk star.  AND…Tundra won Reserve Grand Champion Mini Nubian Senior Buck in the Summer 2021 MDGA Virtual Show!
Sprite will be bred for Spring 2024 kids.
Name Origin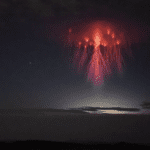 Did you know that Lightning Sprites exist above some thunderstorms? Sprites aren't terribly well known, except to meteorologists, nature photographers, and others who study the skies. They aren't especially rare, but they're fleeting. They're not easy to capture on film. Lightning sprites are electrical discharges high in Earth's atmosphere. They're associated with thunderstorms, but they're not born in the same clouds that send us rain. Thunderstorms – in fact, all earthly weather – happen in the layer of Earth's atmosphere called the troposphere, which extends from Earth's surface to about 4 to 12 miles (about 6 to 19 km) up. Lightning sprites – also known as red sprites – happen in Earth's mesosphere, up to 50 miles (80 km) high in the sky.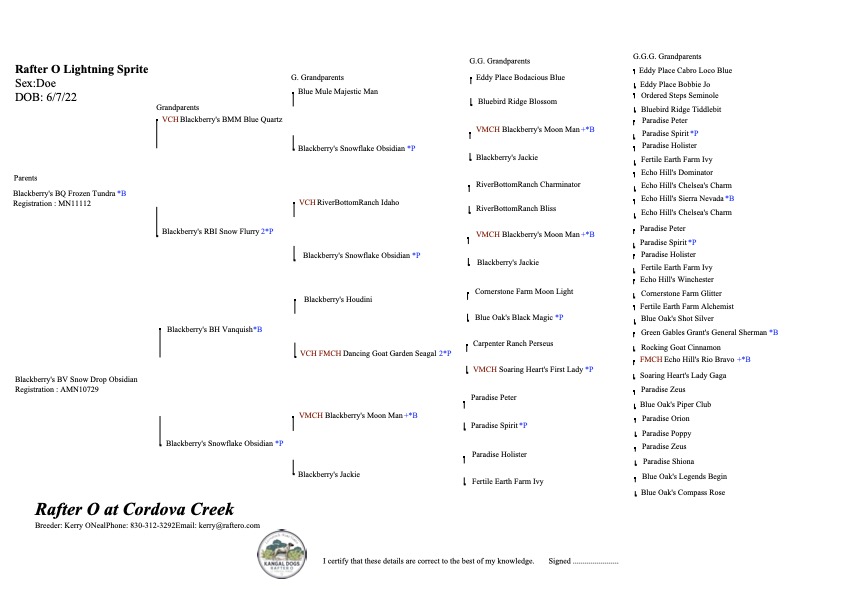 Sprite Pedigree Photos
Health & Screenings
G6S Normal by Parentage