FEMALE
Nickname

Rafter O Texas Lantana

Date of Birth

Apr 02, 2022

Mother

FCH Rafter O Four Leaf Clover

Father

Blackberry's BQ Frozen Tundra *B

MDGA

AMN16805
Rafter O Texas Lantana
REFERENCE GOAT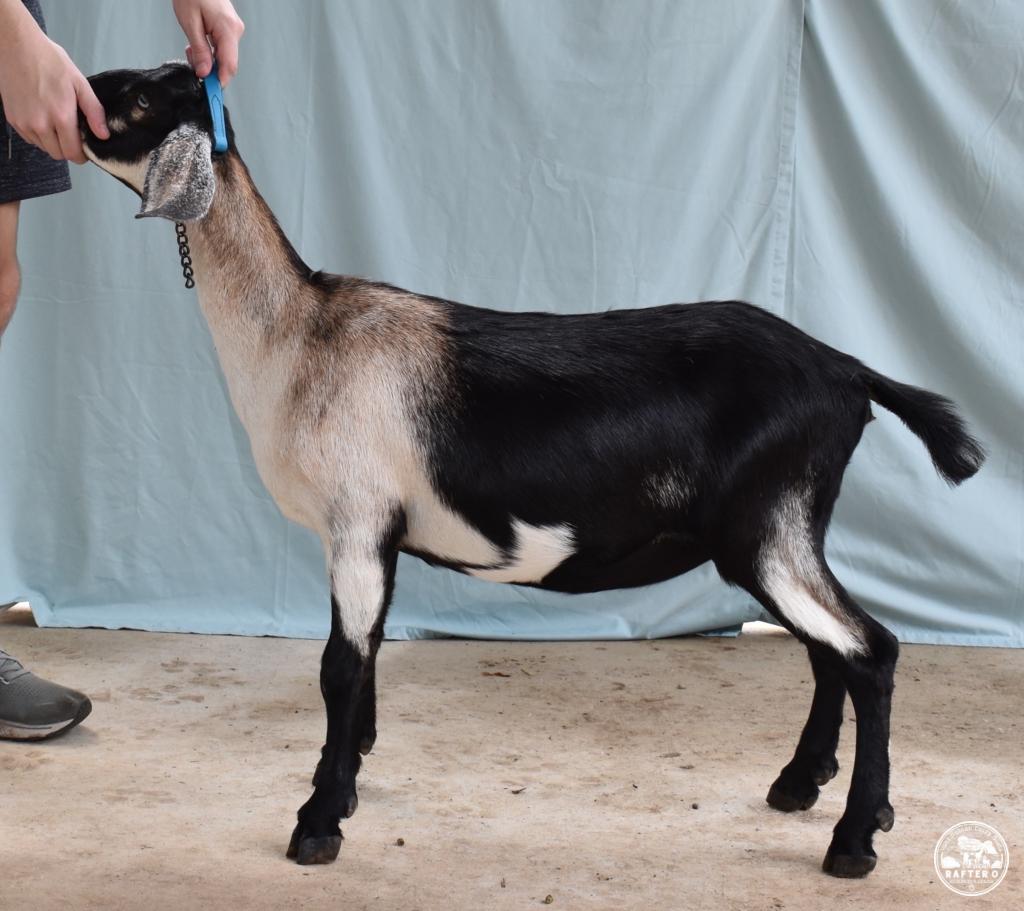 Breed: Mini Nubian 3rd Gen
Date of Birth: 04-02-22
PERCENTAGE: 69.14% NUBIAN / 30.86% NIGERIAN
Cou Clair.  Blue Eyes.
G6S Normal by Parentage.
Lantana is a Cou Clair doe with blue eyes.   She is a very feminine doe, and is growing out nicely.
Her dam, Clover is a beautiful two-tone chamoisee doeling with blue eyes.  She is very feminine and has a great topline and overall conformation.  Clover's pedigree is outstanding on both sides.  Her dam, Clair, comes from top Nubian herds.  Indy, her sire, is a purebred Mini Nubian with lineage back to quality, foundation Mini Nubian herds.  Her udder is amazing…high attachment, good teat size, and good capacity. 
Her sire, Tundra, is our spectacular buck from out West.  He brings in a powerhouse pedigree of champs and milk stars. He's got great conformation, and really improves his kids!  We specifically brought him in to breed to our polled does since he is horned and disbudded – but we use him each Fall on several girls.  Tundra won Reserve Grand Champion Mini Nubian Buckling in the Fall 2020 MDGA Virtual Show!  Tundra also has his *B – milk star.  AND…Tundra won Reserve Grand Champion Mini Nubian Senior Buck in the Summer 2021 MDGA Virtual Show!
Name Origin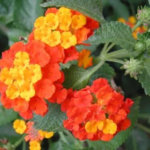 Texas Lantana is a spreading shrub, much branched from the ground upward, branches sometimes with prickles. Frequent in brushy places and in woodlands. Bark light gray to light brown, tending to flake off. Young twigs nearly square in cross-section, covered with short hairs visible under a 10x hand lens. Leaves opposite, up to 2 1/2 inches long, broadly ovate, pointed at the tip, flattened at the base, upper surface rough to the touch; margins coarsely toothed, teeth broad, pointed or rounded. Flowers colorful, red, orange, and yellow, tubular with four flared lobes; in dense, rounded clusters with a leafy bract subtending each flower, at the ends of long paired stems (peduncles) usually extending beyond the leaves, appearing from April to October. Fruit round, fleshy, dark blue to black.
This species is a member of the verbena family (family Verbenaceae), which includes about 75 genera and 3,000 species of herbs, shrubs, and trees, mostly of tropical and warm temperate regions. Among them, teak is a highly prized furniture wood, and Vervain, Lantana, Lippia or Frog Fruit, and Chaste Tree or Vitex are grown as ornamentals.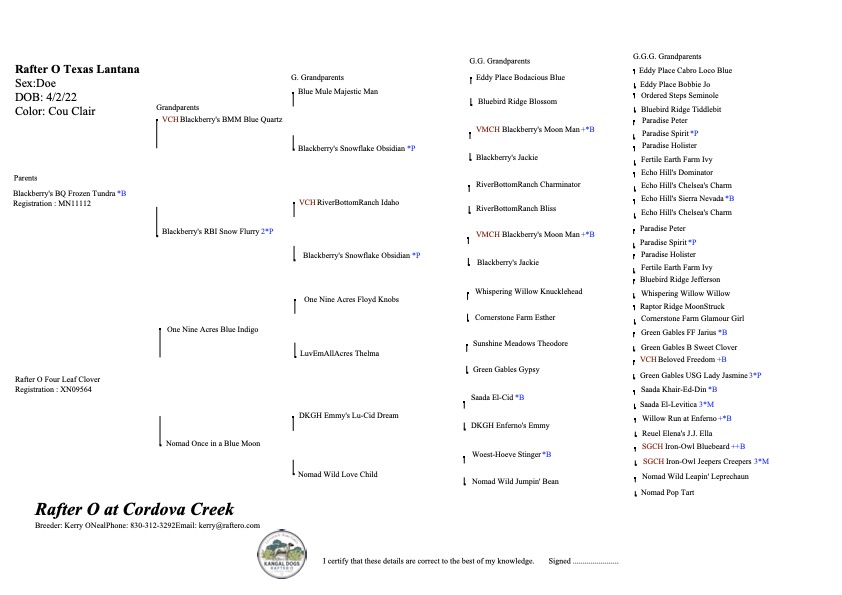 Lantana Pedigree Photos
Health & Screenings
CAE, CL, Johne's - Negative

G6S Normal by Parentage